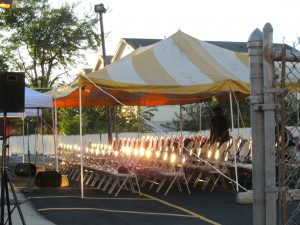 The Second Baptist Community Development Corporation, (SBCDC)  was formed in 1996 through the vision of Pastor McDonald. It was incorporated in May of 1997 and received its federal tax exemption status in February of 1998. The Mission of the SBCDC is a commitment to provide educational resources, technical and vocational training and support, employment opportunities, low and moderate income housing and early childhood education and care that will enrich and enhance the lives of our city and community based upon Christian values, ethics, morals and Biblical principles.
The SBCDC currently oversee the operations of the following: The Senior Citizen Ministry, Rising Above Senior Apartments, and a fully functioning Community Library.
Rising Dove Learning Center
The computer lab which is located in the lower level of the church and is equipped to support training classes that are available for adults and children.
R.B. Dokes Community Library
Second Baptist currently operates a small community library for both the church and community. It is the vision of the CDC to operate a fully functioning community library with various references, resources, reading and media materials. This project is planned with the new renovation and expansion program of our church and facilities.
Senior Citizen Ministry
The Senior Citizen Ministry is a ministry that brings our seniors and community seniors together in a forum that allows for fellowship, arts, crafts and travel. They meet on 4th Thursdays at 12:30pm in the Jessie M. Gist Community Room of the Rising Dove Sr. Building.