The Outreach Ministries of Second Baptist Church are committed to promoting the vision of Second Baptist Church. "For I was hungry and you gave Me something to eat; I was thirsty and you gave Me something to drink; I was a stranger and you took Me in; I was naked and you clothed Me; I was sick and you took care of Me; I was in prison and you visited Me." Matthew 25: 35-36. During the spring and summer months, the Outreach Ministry ministers to the community with scripture, song, and witnessing in the church parking lot, as well as, on the streets of the surrounding community. Tracts are always available in the church lobby, please feel free to take one.
Community Feeding and Clothing
On Saturdays (except before the first Sunday) between the hours of 11:30 am - 2:00 pm, the Outreach Ministry provides free meals and clothing to those in need.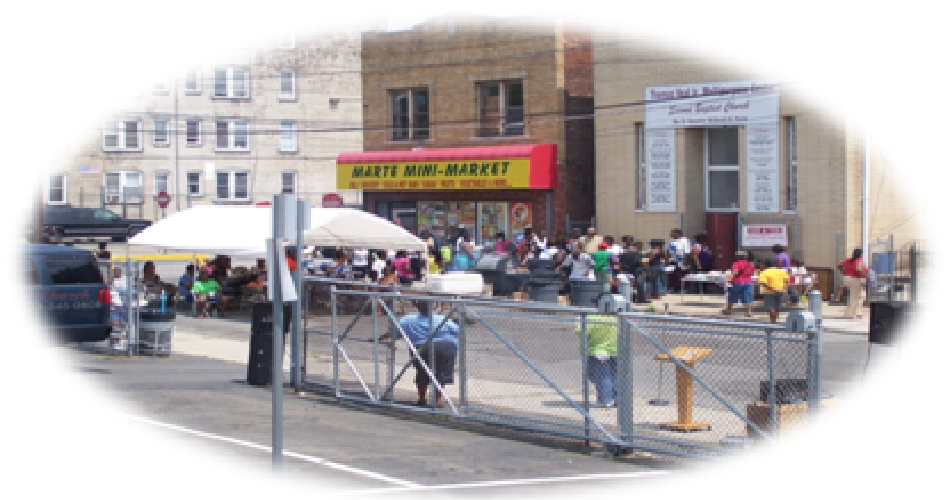 Senior Citizen and Nursing Home Visitation
The mission of the Visitation Ministry is to share love and the life changing message of Jesus Christ to those the world has forgotten; those living in nursing homes, and members who are unable actively participate in worship services.
Love Tree
The Love Tree partners with the New Jersey Division of Youth and Family Services in order to provide children and families toys, gifts, and food, culminating in a fetive holiday dinner. Contributions and assistance are always welcome. Please see Ms. Doris Arnett-Gary for further information.